Sensors

(per Insole)

Upto 100 Pressure sensors
2 IMU Units
10 Pressure Sensors
1 IMU Unit

Ideal For

Advanced Diagnostics & Gait Research,
Diabetic foot research
Physiotherapy & Rehab, Targeted Gait Research

App & Platform

Stridalyzer INSIGHT App on iOS
Stridalyzer INSIGHT App on iOS

Max Data Rate

50 Hz (On BLE 5.0)
25Hz (On BLE 4)
100Hz (on BLE 4)

Pricing

$999


(Pre-order for $799!)
$499
(BUY NOW)
Got your Stridalyzer INSIGHT? Let's Get Started!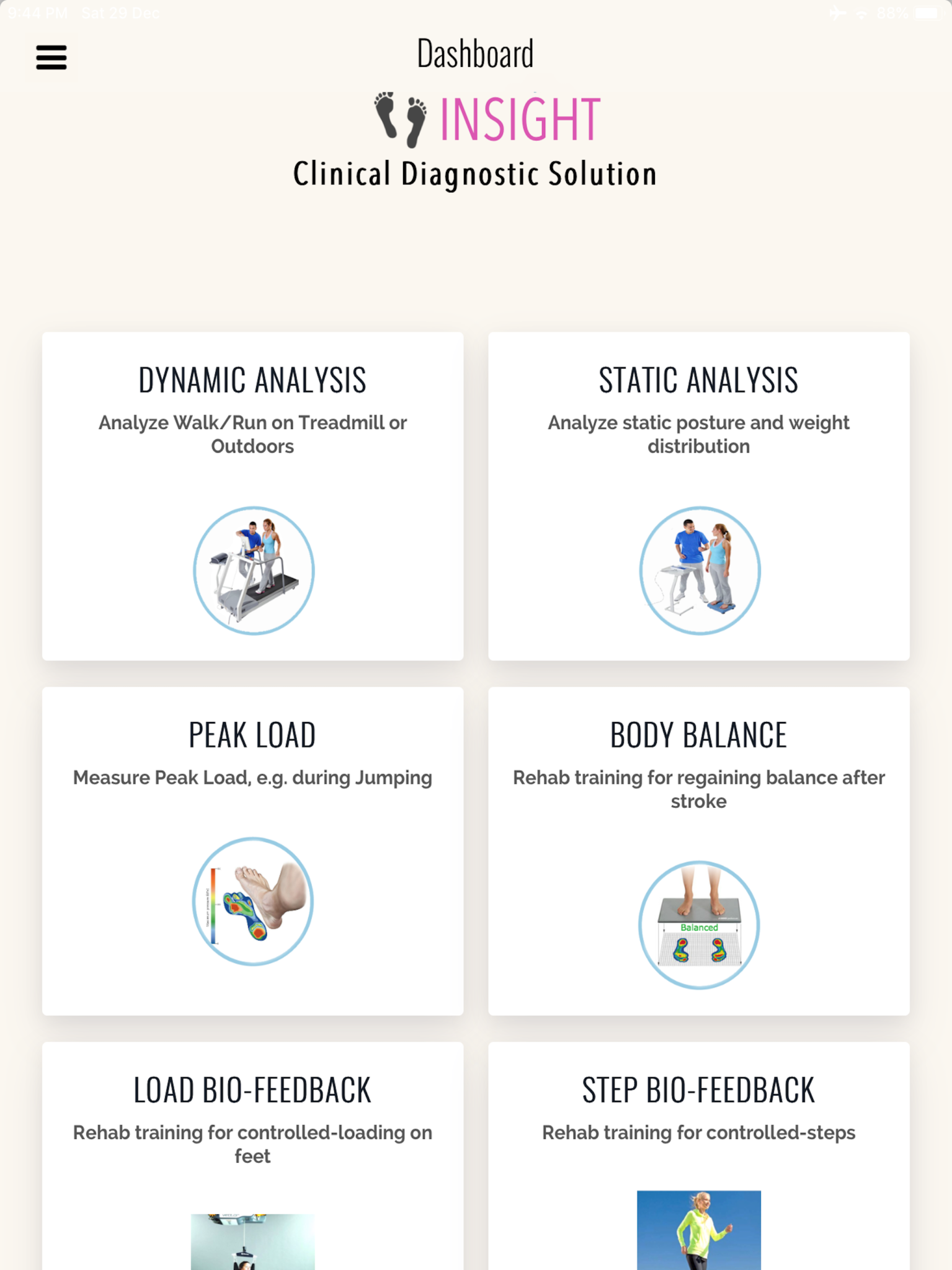 FOOT ANALYSIS DEVICE COMPARSION
Feature
Stridalyzer Insight
Pressure Plate Platform
Static Parameters measured
Wt distribution within foot
Wt Distribution between left & right
Overpronation/Supination
Static Pressure map (2D)
Static Pressure Map (3D)
Dynamic Parameters measured
Ground Reaction Forces
Ground contact time
Stride Length
Stride Rate (Cadence)
Peak Impact (forces)
Dynamic Pressure Map (2D)
Dynamic Pressure Map (3D)
Overstriding Detect
Dimensions & components
Dimensions
1 pair insoles (wt: 200gm, thickness: 6mm flat)
Charging
Magnetic Charging
Battery life
20 hours
Waterproof
Yes
sanitizable
Easily sanitizable (wipe with disinfectant before next patient)
Portability
Completely portable and mobile
Additional Software Capabilities

Fully-mobile (iPad/iPhone compatible)
Store & recall patient info & history
Send patient report with one-click
Analyze & compare progress over time
Store & recall baseline

Pricing
Upfront
$349-$499
> $1000
Recurring
$1 Per Rehab Tool Usage Session
Variable
Want Developer Access (APIs, etc)? Write to us!